The bulls and bears had a classic battle this week. The market whipped back and forth intraday and overnight. It sold off Caterpillar and gobbled up Apple. Major charts like TSLA and AMD tried to hold long support lines.
I think two charts rendered the week well when it was all said and done. First of all the Nasdaq closed higher than last Friday, but not above Monday\'s, so it was not the high close of the week. But a higher close than last weeks beatdown was at least a brake on the steep decline.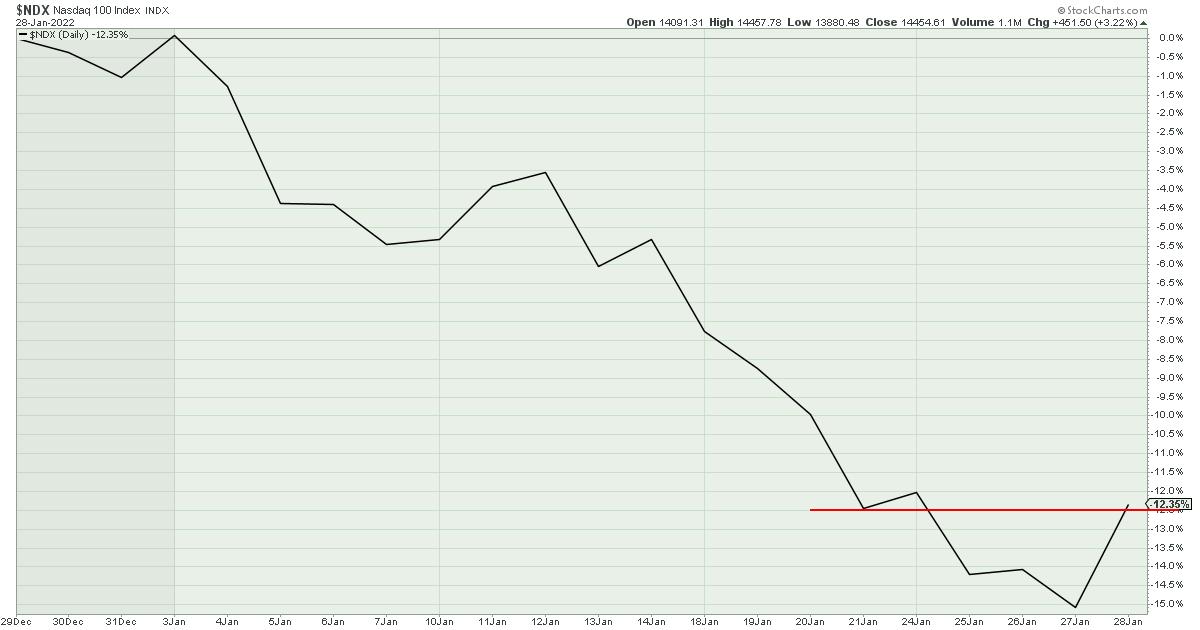 The second chart is the $SPX. This chart is a little stronger as we had the highest close of the week and it was above last Friday\'s close.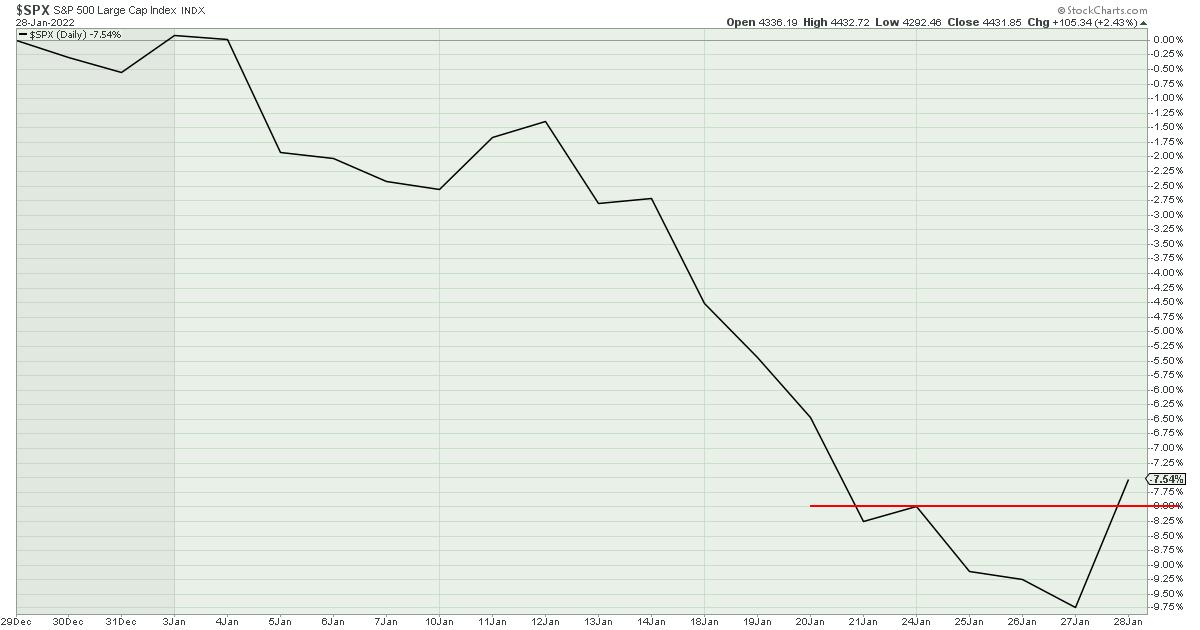 Both charts has some steep declines, and the only way to reverse that is to start making some higher closes. Friday was the first step!
As I mentioned earlier, AMD is trying to hold the long trend line. NVDA's chart broke an important uptrend line last week, and AMD followed this week. We\'ll need to see some serious buying if these semiconductor charts are going to start to make bases. That break is on a 4-year trend on the AMD chart below. That is a big deal. Watch to see if it lasts through to next week.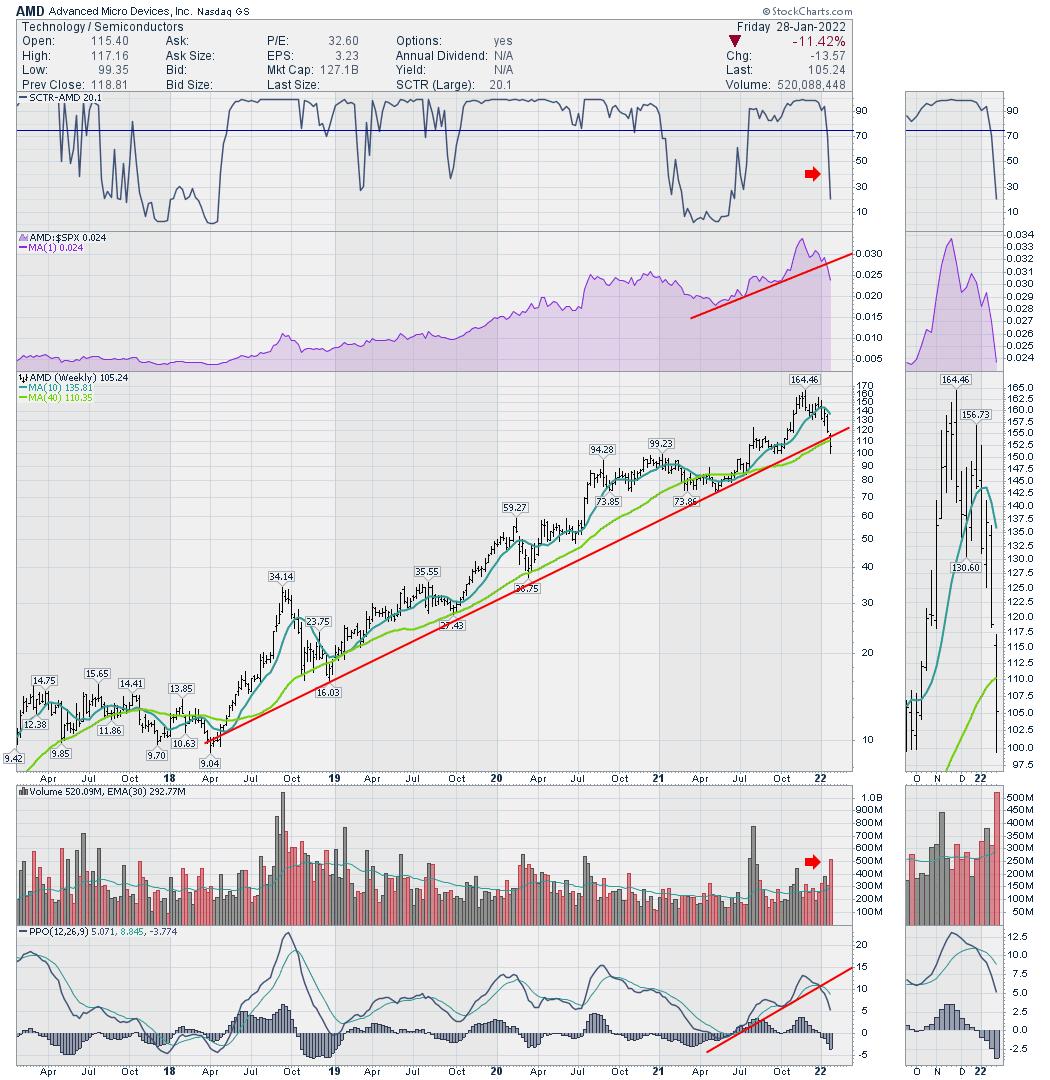 Tesla is a real difficult chart for me as a chartist. The most important chart line for me this week on the chart below is the relative strength chart shown in purple. If Tesla starts to underperform the $SPX, it will break this relative strength line. Institutional investors like to find stocks outperforming the index. When they start underperforming, they start selling the stock and buy something else that is outperforming. This is a very important line on the chart. Looking at the PPO on the lower panel, Tesla has a significantly lower high compared to January. This is important if the investors in Tesla are lacking interest to buy up the stock.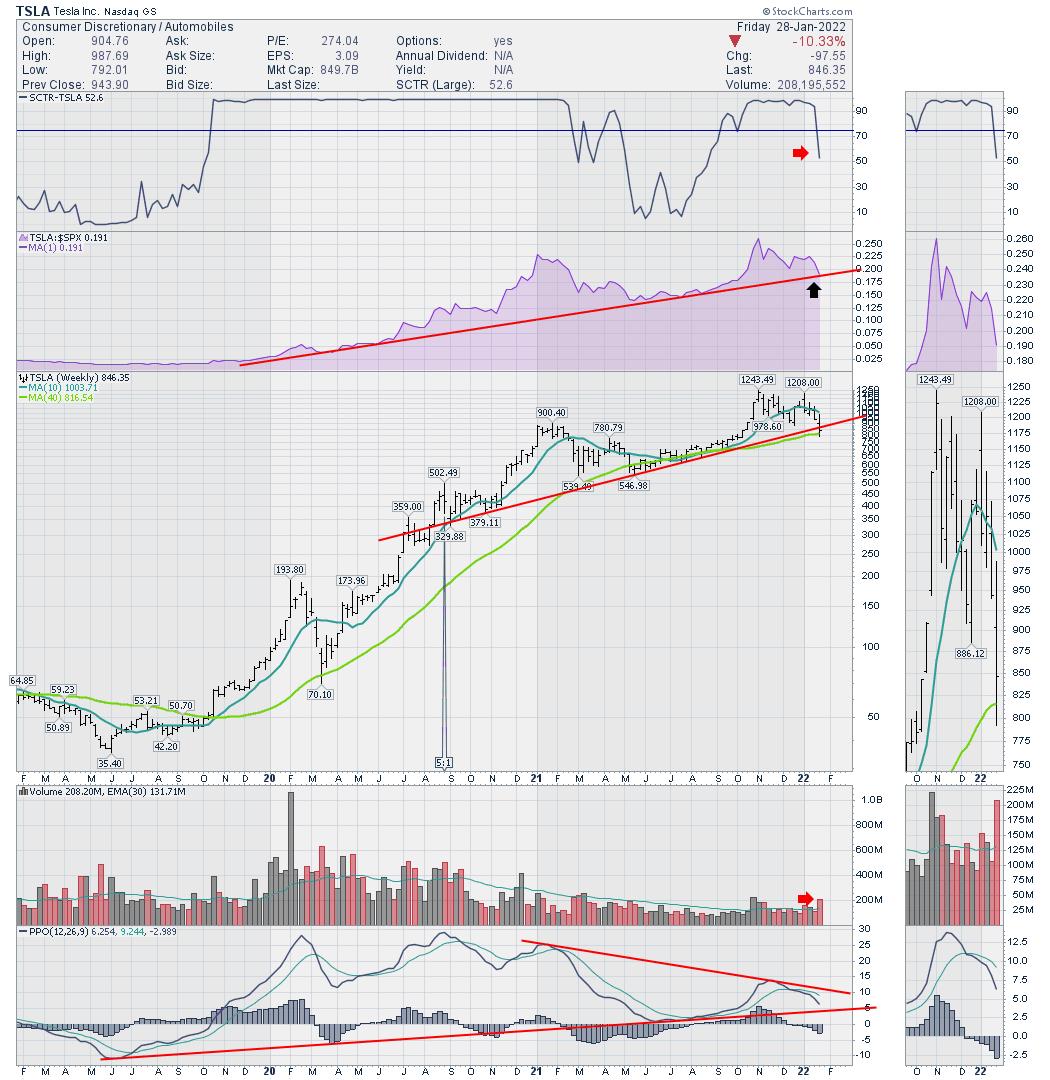 To wrap up the week, I would say the Friday price action on the indexes was bullish. On some of the important stocks, less so. Having AMD and TSLA both close down double digits while the indexes closed above last Friday shows some significant loss of relative strength.
There will be lots of debates as to how strong the market can rally but I like the fact that the fed meeting is behind us. We know the Fed is going to raise in March.
For me, we got the first step Friday, a higher weekly close.